Brandon IP

Brandon IP is an industrial property consulting firm which provides the expertise needed to protect and defend the inventions and creations of its clients in France and abroad.
This partnership allows us to offer a full range of innovation services, from patent filing to the valorization of innovation.
In its missions to search for partners, Brandon Valorisation benefits from Brandon IP's international network of partner firms.
---
Rezac Law

Rezac Law is a law firm specializing in intellectual property law, distribution/consumer protection law, marketing law, and commercial contracts. It operates in France and worldwide. Its story started in 1902 in Paris.
The combination of Brandon and Rezac Law under the umbrella Brandon Rezac aims at offering our clients a wider range of services dedicated to companies.
As of now, whether it concerns intellectual property, valuation strategy, monetization or the defense of your rights, Brandon Rezac meets your needs.
Please do not hesitate to contact us!
---
Cosmetic Valley

Cosmetic Valley's mission is to develop the cosmetics and perfume industry in France.
It was labeled a "competitiveness cluster" by the Interministerial Committee for Territorial Development and Competitiveness (CIACT) of July 12, 2005. It is now the world's leading resource center for perfume and cosmetics and contributes to the development of the cosmetics industry.
A member of the Cosmetic Valley since 2015, Brandon Valorisation is also a certified partner of Cosmet'up, a platform dedicated to supporting start-ups and SMEs in the sector.
---
GAC Group
The Brandon Group is partnering with GAC Group in southwestern France.
GAC Group is a consulting firm specializing in innovation and in performance. Its mission is to support innovative companies in three main domains: financial performance (taxation), HR performance and of course innovation consulting.
The Group operates internationally for more than 18 years, with offices in 16 cities across the world.
GAC Group offers personalized services relating to: Tax Research Credits (CIR), subsidies, fundraisings, technological and economic intelligence, marketing of innovation.
For more information, please visit their website: https://group-gac.com/en/
---
NCLI Conseil

Specialist in business consulting and coaching since 2016, NCLI Conseil aims to offer a tailor-made solution to all your growth issues (internal, external, merger, etc.).
With its financial and fiscal expertise, the firm has guided more than 250 companies in their development strategy, from local start-ups to large international groups.
Following a fundraising, the vast majority of its clients are supported in the implementation of the financial and strategic policy with an emphasis on the first year after the funding.
To know more about NCLI: www.ncliconseil.com
---
SFEV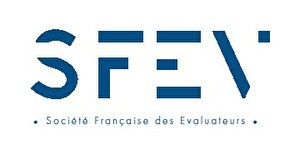 Brandon Valorisation has decided to join the SFEV ("Société Française des Evaluateurs", a French association for financial analysts) federating professionals and companies interested in the financial valuation of assets. 
The purpose of our approach is to foster reflection on the financial value of intangible assets and to highlight good practices in this area. The SFEV is active since 2003 and regularly organizes events about this subject. 
---
Le LAB'O
The Lab'O is a space especially dedicated to the digital and to innovative companies from Centre-Val de Loire region.
This incubator, member of the Village by CA network, hosts 50 businesses.
Since its opening in 2016, Brandon Valorisation and Brandon IP have settled there their local premises. They regularly host workshops about the valuation of innovation and industrial property to the intention of the start-ups from the Lab'O.
---
Euleos

EULEOS is a collaborative firm of interim management gathering experienced managers. It aims at developing a new working relationship for mid-cap companies, SMEs and start-ups in order to encourage their development and meet their temporary needs. It supports its clients in their strategic evolution.
---
Ayming

Ayming is an international consultancy group, formed from the merger of Alma Consulting Group and Lowendalmasaï, two European leaders in consulting services for businesses performance improvement.
The Group helps its clients to raise and develop their overall performance and ensures that it provides tangible value creation over the long term.
Having offices in 16 countries across Europe, North America and Asia, Ayming offers high value-added consulting services in four main areas: finance and innovation, human resources and operations (strategic procurements, working capital requirement, supply chain).
---
PI Motion

PI Motion has developed business-oriented software solutions for companies to help them to manage their intellectual property.
PI Motion offers PI Planner, an innovative, ergonomic and intuitive software solution for patent holding companies and organizations. PI Planner is a collaborative online platform in Saas, which enables to manage your patent portfolio and centralize information: procedures, budget, inventors, timetable, cost projection, documentation, indicators, reporting, etc.
The company provides clients with the related support and management services.
---
But also :