Regardless of the size of a company (start-up, SME, etc.), its managers wonder about its real value. Being able to evaluate your company is essential in case of a fundraising, an opening-up of capital or a business transfer.
An accurate valuation enables to reassure future partners and potential shareholders and brings serious advantages in financial negotiations.
Why carry out a financial valuation study?
The valuation of a company is useful in the following cases:
Preparation of a fundraising;
Transfer or acquisition of a company, or in case of a merger between two or more companies;
Projection of a capital management strategy in 3 or 5 years.
What are the parameters evaluated in a valuation study?
Several criteria are taken into account by Brandon Valorisation's experts when working on a valuation study, among others:
the market of the company
its intangible capital
its industrial means of production
the business strategy in the medium term
its growth prospects.
These data are taken into account and processed using our proprietary method ValoFin and enable us to give the value of the company.
At the end of the mission, a report including our conclusions with figures and our possible recommendations is presented to the company's managers during a dedicated meeting. This study can be used in future negotiations.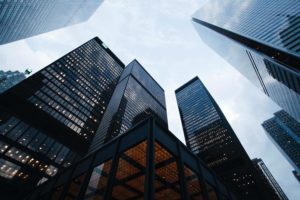 With the desire to promote the transfer of knowledge, Brandon Valorisation also conducts awareness workshops on the topic of intellectual property and its valuation within incubators, universities and companies.
—
Brandon Valorisation has developed a financial valuation method for intellectual property rights which is adaptable to your specific needs. For more information, please consult our dedicated pages:
The Brandon Group has a unique offer that combines industrial property and economic and financial valorization. 
Do you want to know more?