You are a project leader or a startup, you have limited means, but you are on the way to raise funds.
Valo'up is the right method for you!
This is a service providing an unbiased financial estimate of your innovations in the prospect of an entry of investors.
Valo'up meets the budgetary and time constraints that startups and SMEs are facing.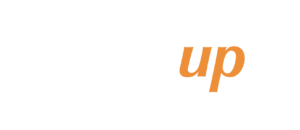 Why choosing Valo'up and under which conditions?
You want to have a first indication of the value of your intellectual property (patent, software…) or of your business project;
You have a limited budget;
You already have a market study or a business plan;
Your business proposition and its business model are defined;
You need a financial assessment in a very short time;
Your plan to operate in a few countries only.
Content of the study:
On the basis of the information provided and of further investigations conducted by our team, we assess, amongst others:
The intellectual property, with Brandon IP, Patent & Trademark Attorneys;
The market and key competitors;
Economic elements related to the patent and earnings from its commercial exploitation.
Our missions are covered by Professional Indemnity Insurance.
—
Brandon has also developed ValoFin™, a proprietary method to determine the financial value of intangible assets as intellectual property rights, know-how, human capital, etc.
The application of this method is recommended in the case of thorough analyses which justify the intervention of contributions auditors, financial analysts, VC, etc. For more information, see our dedicated pages:
The Brandon Group has a unique offer that combines industrial property and economic and financial valorization.
Do you want to know more about our services?
Contact us!