The know-how is a set of technical skills and/or special knowledge acquired through experience in a specific area.
In the medical sector, for example, it may be a precise surgeon's act; in an industrial company, it may be a particular organization and knowledge in the conception, production, customer service etc.
These skills are confidential. They are an important asset and provide the company with a competitive advantage, even if they are not intellectual property rights.
Even if they could not be patented, or if it is sometimes better not to mention them in a patent, these skills are valuable intangible assets!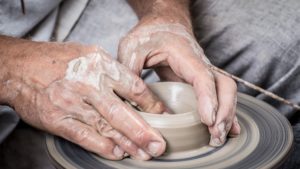 Why should we measure the value of know-how?
The know-how held by a company increases its value. It is recommended to do a financial valuation study in the following cases:
Preparation of a fundraising;
Merger between companies;
Transfer or acquisition of a company;
Licensing
When looking for a partner to establish a joint venture.
What are the items evaluated in a valuation study?
Brandon Valorisation's study relies on several parameters such as:
The market of the company;
Its industrial means of production;
The business strategy in the medium term;
Its growth prospects.
These data are taken into account and processed using our proprietary method ValoFin and enable us to determine the value of the know-how.
The analysis, conclusions and possible recommendations are contained in the report which is presented to the company's managers during a dedicated meeting.
—
Brandon Valorisation has developed a financial valuation method for intellectual property rights such as patents, trademarks, software, domain names, know-how, etc., which is adaptable to your specific needs. For more information, please consult our dedicated pages:
The Brandon Group has a unique offer on the market combining industrial property with economic and financial valorization.
Do you want to know more?