In a few words:
Orak is a French company, pioneer in the renovation, maintenance and reuse of top-quality carpet tiles. The company offers its services to an ever-increasing number of professional customers.
Its services are characterized by the highest standards of quality, provided by experts implementing processes resulting from in-house innovation.

ORAK has recently launched Optimal Karpet, a circular economy offer centered on textile tile management, in order to give a second life to carpet tiles removed from office buildings.
To further accelerate its development and increase its market share in France and reach new markets in Europe and beyond, ORAK, now valued at more than €12m, wishes to open up its capital to a large, international group.
Brandon Valorisation is mandated to accompany Orak in its efforts.
If you are interested, do not hesitate to contact us.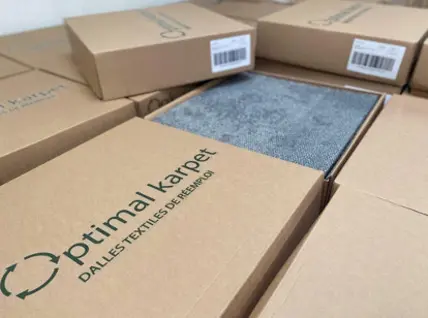 Documents available on request:
Non-confidential presentation file of the company
Commercial documentation
Additional information available after signing a confidentiality agreement (confidential presentation file with strategic, financial data, etc.)
Pour consulter le site Internet d'Orak : www.orak.fr
Consultez également le site Internet de l'offre Optimal Karpet : www.optimal-karpet.fr
Contact:
To know more and obtain the documentation relating to Orak, contact us at the following address: brandon@brandon-valorisation.com
Or use our Contact Form
---
About Brandon Valorisation
Brandon Valorisation is specialized in the economic and financial valuation of innovation for more than 30 years. Our firm regularly carries out research missions to find industrial investors and licensees for expanding innovative companies, in France and internationally.
If this is your case and if you would like to know more about our services dedicated to your innovations, their protection and/or their valuation, or to your company, contact our teams. Our consultants will answer all your questions and give you effective advice to help you through the process.