On the 20th anniversary of her death, the Louis Vuitton Foundation pays tribute to Charlotte Perriand by organizing an exhibition of her career and work from 2 October 2019 to 24 February 2020. In this article, Brandon looks back on the life of this renowned architect and designer.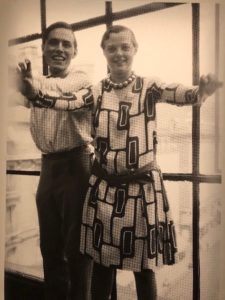 Her beginnings at Saint-Sulpice
The architect and designer was born in 1903 in Paris, where she studied at the Central Union School of Decorative Arts between 1920 and 1925. She began her professional career in her studio at Place Saint-Sulpice. At 24 years, she got a first recognition for her "Bar under the roof."
Then she worked with Le Corbusier and Pierre Jeanneret on major projects such as the Villa Church, the Villa Savoye in Poissy, the Refuge City of the Salvation Army and the Swiss Pavilion at the Cité Internationale Universitaire in Paris.
Influenced by mechanical civilization, she has given an industrial touch to her movable conceptions.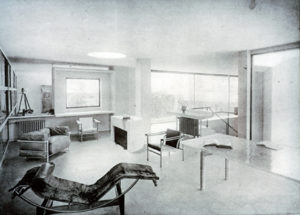 Her experience as a partner in the workshop of Le Corbusier and Pierre Jeanneret allowed her to reinforce her technicality, her references and her knowledge.
Inspired by the "over-rest" of doctors' offices, Charlotte Perriand has created the rocking chair that was the best-seller of the auction houses. It was presented at the Salon d'Automne in Paris in 1929. It is made of a steel frame, an opaque black lacquered metal base and a duvet headrest with leather covering.
"We tend to make an object for the object. And the man is absent. Do not be mistaken about the subject, the subject is not the man, it is the object!" – Charlotte Perriand.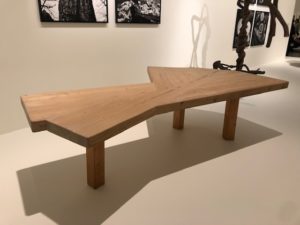 The consecration
In 1937, the pioneer of modernity left the workshop of Le Corbusier and created the Boomerang desk, with its so special design. Charlotte had the ambition of changing the world through the shapes and materials used for this creation.
After the war, she was responsible of the interior design of about 40 student rooms of the "Maison de la Tunisie". She also participated in the interior decoration of the "Maison du Mexique" with the creation of an original bookcase.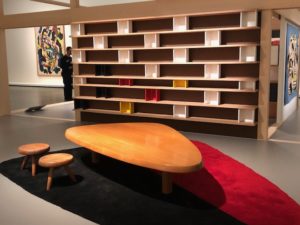 A free and feminist woman
Charlotte Perriand was politically engaged especially in the Communist Party. According to Jacques Barsac "she was revolutionary in her professional life as well as in her personal life". This is evidenced by her work "The Great Misery of Paris" which denounces the difficult living conditions in Paris in 1936 and represents the claims of the workers.
In a difficult time for women, she managed to remain free. For example, she refused to set up her own agency because the bank requested a signature from her husband.
Close to number of influential women, like Josephine Baker, she began to imagine for the magazine "Elle", in 1947, an exclusively female government where she held the position of Minister of Reconstruction. It was the time of utopia …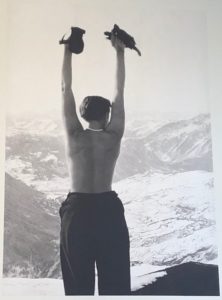 Photographs: Brandon Valorisation, Exhibit on Charlotte Perriand
To know more about the exhibition "Charlotte Perriand: inventing a new world", from 2 October 2019 to 24 February 2020:     https://www.fondationlouisvuitton.fr/en/exhibitions/exhibition/charlotte-perriand.html