The summer holidays have already begun, and you will maybe travel by plane. Brandon Valorisation would like to tell you a little about the overlooked aviation pioneer Clément Ader. This French engineer was the first man in the world to flight with a heavier-than-air motorized vehicule. A real feat!
Learn more about his story.
Childhood and education
Clément Ader was born in 1841 in France in a familly that included several generations of woodworkers. He could have followed in his ancestors' footsteps and taken over the family carpentry, but his good results at school enabled him to attend secondary school. On the advice of his teacher, his father sent him to boarding school at the age of 12. Very skilful in mathematics and drawing, Clément Ader was only 15 when he gratuated with his bachelor's degree; he was later admitted in the very first promotion of a new industrial school created in his establishment, an equivalent to Arts and Crafts, from which he gratuated with an engineering degree at 20 (1861).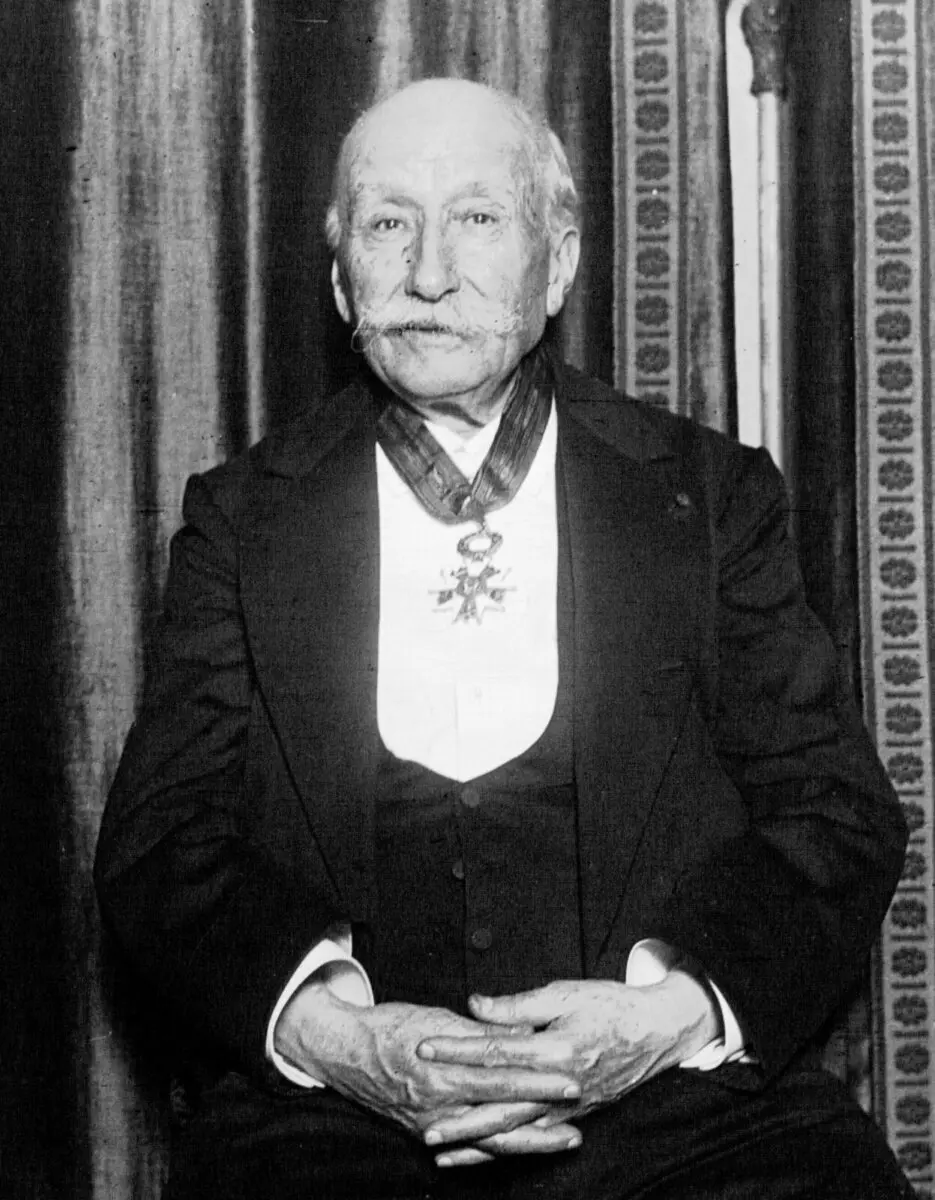 A passionate inventor
After the Universal Exhibition of 1867, he decided to begin his career by manufacturing velocipedes on which he ingeniously replaced the usual iron tire with rubber. But the Franco-Prussian War in 1870 forced him to stop his professional activity. In 1875, he invented a new machine intented to lay the rails, for the Midi railroad company. Later, in a completely different area, he invented the theater phone, a telephone network connected to the Paris Opera : microphones are installed on each side of the stage and allow users to listen to the opera while staying at home. Thanks to this activity, he acquired a large fortune and established contacts within the government and in particular at the Ministry of War to which he spoke of his project to fly.
Clément Ader also worked in the automotive and naval industry . And in 1901, he filed a patent application for a boat equipped with wings designed to skim the surface of the water. In his notebooks, we also found drawings of turbines and reactors. He really was a precursor.
The first flight
Clément Ader had a dream: to fly. Soon, he devoted himself to his research in aeronautics and imagined a very light steam engine that he proposed to the army to motor airships.
He then worked on internal combustion engines, always with the idea of flying a heavier-than-air device. His research was expensive but the Pereire brothers, French entrepreneurs and bankers believed in him and financed his work.
Clément Ader finally managed to create his first flying machine, Avion I (Éole), after many attemps to find the right wings. This device is inspired by the bat, except that the wings don't flap like he had first imagined. Éole is also equipped with a motor and several hand cranks to rotate the wings, bend them, etc., but it has no rudder to control the device in the air.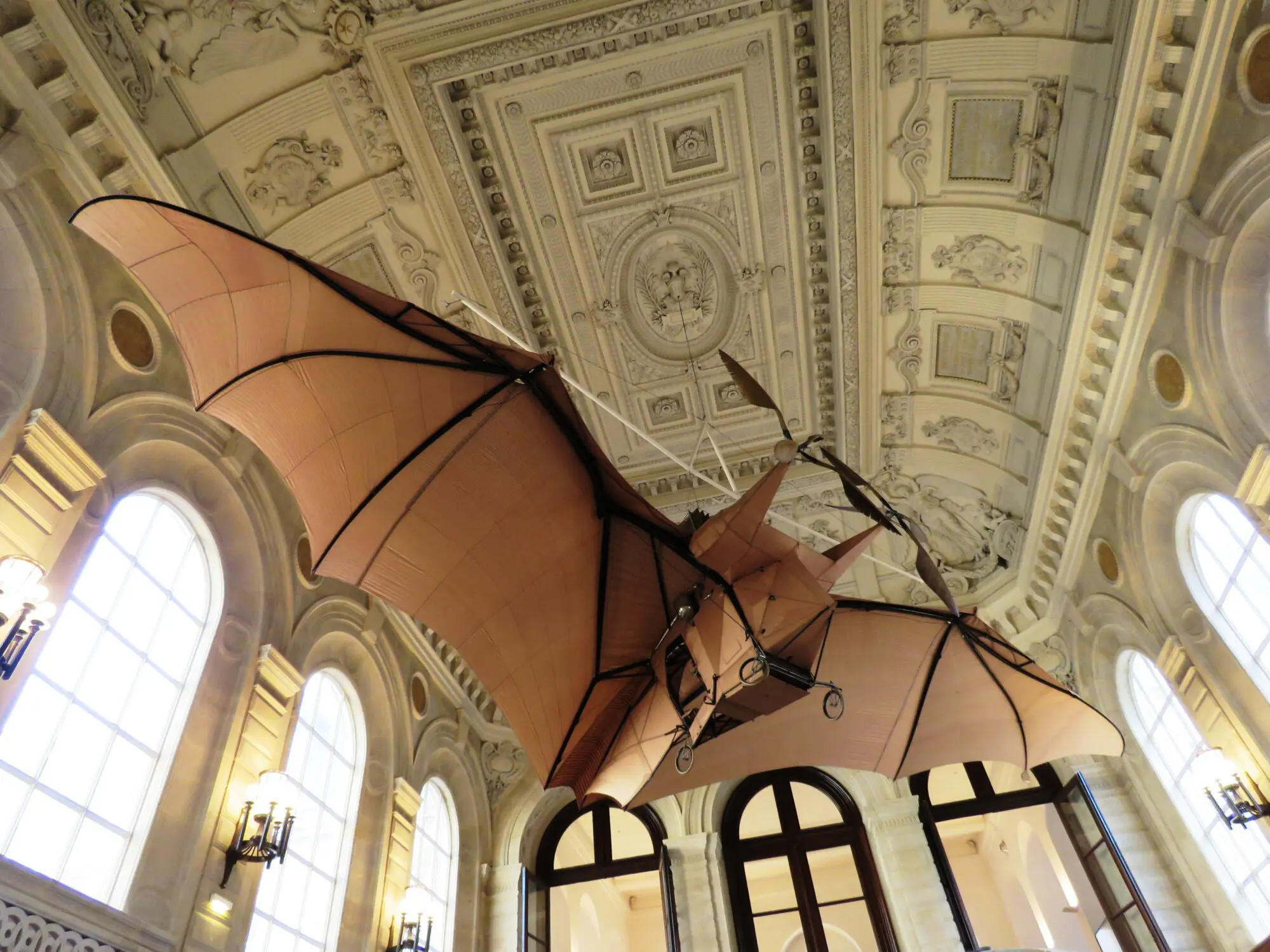 After the Éole, Clément Ader was financed by the Army and manufactured two other airplanes: the Zéphyr (Avion II) and the Aquilon (Avion III). It is the Avion III, a twin-engine aircraft with a pilot, that eventually allowed him to fly: on October 14, 1897, Ader made a first lap in a military camp. The wheels managed to take off a few centimeters above the ground for about fifty meters, but the aircraft was not well controlled and ended up coming to a stop.
Unconvinced, the Ministry of War stopped funding Ader's research and the inventor was bound by military secrecy. Clément Ader only talked about his flights several years later. And 5 years later, the Wright brothers made the first motorized and controlled flight in the United States.
A recognized inventor
Even if it is difficult today to prove that Clément Ader is indeed the first man to have truly made a heavier-than-air object fly and that this claim is often decried, he is still considered as one of the pioneers of aviation. His work was rewarded with the Croix de Chevalier de la Legion d'Honneur in 1881, of Officer in 1909 and of Commander in 1922.
In addition, it was Clément Ader who imagined the French word "Avion" (aircraft), from the latin word "Avis", which means "bird". He mentionned it in a patent application.
A week after his wife, the inventor died on May 3, 1925, in Toulouse, at the age of 84, leaving behind a lasting impact on aviation history.
Note that Ader Avion III is still accessible to the public. It is on display at the Conservatoire National des Arts et Métiers (CNAM, Paris), to which is was donated by Clément Ader himself in 1902. You will certainely not miss it during your next visit to this very interesting museum.
Discover the testimony of Mr. Neute, a soldier and engineer from Arts et Métiers who witnessed the historic flight of Clément Ader. A video from France Culture, only in French: En 1897, un vol historique de Clément Ader