Every week brings news of another start-up raising funds. One of the most notable examples recently is the French start-up Doctolib, a European leader of medical appointment booking, which raised 150 million euros, thus becoming the 4th French unicorn start-up company valued at more than one billion euros.
As you may have noticed, fundraising is on a roll. Yet, it is not the only way for a company to supports its development.
Fundraising: the state of play
For a start-up or a SME, raising funds consists of opening up its capital to one or more investors who will get shares or stakes for the provided funds. This operation is intended to help its development by providing financial resources.
In the start-up environment, fundraising has flourished. According to an infography published by Keyrus, the total amount of fundraising in 2017 was 2.6 billion euros in France, which is about 13% higher than in 2016. The average amount was 4.2 million euros. The FinTech, the Retail and the MedTech sectors generated the largest number of fundraising (more than 200 million euros each).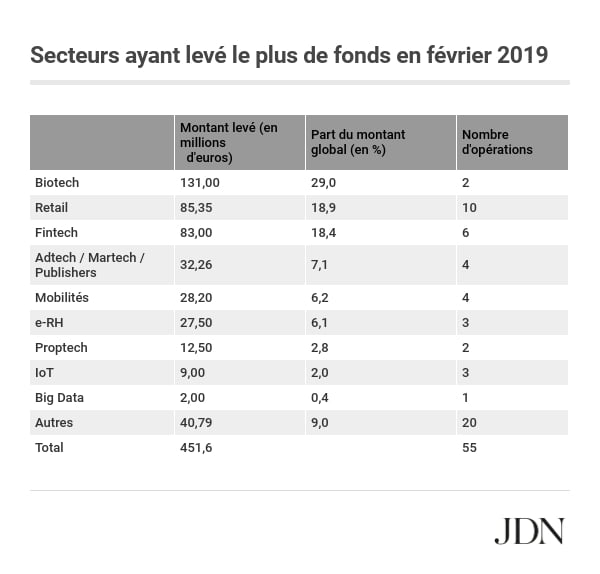 Source: Journal du Net "Sectors that have raised the most funds in February 2019".
In 2018, the amount has further increased to reach 3.2 billion euros raised. A new record while the number of operations has reduced (657 operations compared to 689 in 2017). This figure is reached thanks to 3 operations over 100 million euros, for French startups Voodoo, a video game company (171 million), Deezer (160 million) and BlaBlaCar (101 million).
However, fundraisings concern a small number of companies. According to US data, only 6% of entrepreneurs use this scheme.
Based on these figures, it seems beneficial to raise funds, but it entails also some pitfalls.
Investors commit to the project for a limited period of time and expect a strong and rapid return on investment. Their role consists of a fixed-term equity participation. But the entrepreneur needs time to develop his projects and enter the market.
Another important element which must be taken into account is the arrival of new partners.
At each fundraising round, the company gives up a portion of its equity to the investors and this is not inconsequential! Indeed, depending on their level of participation, newcomers have a more or less important say in the strategic business decisions.
If the founder does not pay attention to keep control on the equity, he might have to follow the directives of financial investors and lose the leadership of his project.
Frequently, the objectives of the manager and his shareholders get contradictory.
The manager wishes to increase the reliability of its offer within a controlled and sustainable growth whereas investors expect a fast growth to increase the value of the company and maximize their profit when reselling their stake, sometimes without taking any account of the company's specificities.
The risk is even higher when we talk about a technology-based company with a long and capital-intensive development cycle.
But how best to deploy an activity if the entrepreneur does not have the necessary resources, therefore? You can't square a circle!
Raising funds does not necessarily mean success. Some startups go bankrupt in spite of capital injections. This can be due to insufficient or misused contributions. Or the startup does not have enough resources to industrialize and commercialize its innovative product/service.
Among the noteworthy business failures, there is the American online grocery retailer start-up WebVan which, despite an 800 million dollars fundraising, went into bankruptcy the following year. TakeAway, a French startup, has been bankrupt in 2017, one year after having raised 500,000 euros. The company faced difficulties as a result of various investments (raw materials, production, etc.) that have not been compensated by the sale of its products.
Others join the ranks of failing start-ups, as Tribe, which despite its 2.5 million euros of investments could not face US giants.
For some start-ups or medium-size businesses, fundraising is an unnatural marriage.
To go further: what do you need to know before raising funds (video in French)
Backing by industrials instead of financiers, another lever of development for start-up and SMEs
The industrial backing consists of opening up the capital to an industrial company which is of a certain size and positioned in a similar activity to the start-up's. This partner has the financial, human, commercial and industrial resources the start-up or SME needs to grow.
An industrial and financial backing helps to strengthen the resources of the company.
For example, a start-up that holds one or several patents in a promising market rarely has the needed resources to industrialize and market its product. The fundraising does not fully meet its needs because it does not enable it to quickly become an industrial company with a real sales force on the market.
Conversely, a quality backing will bring a large and rapid access to its market, nationally and abroad.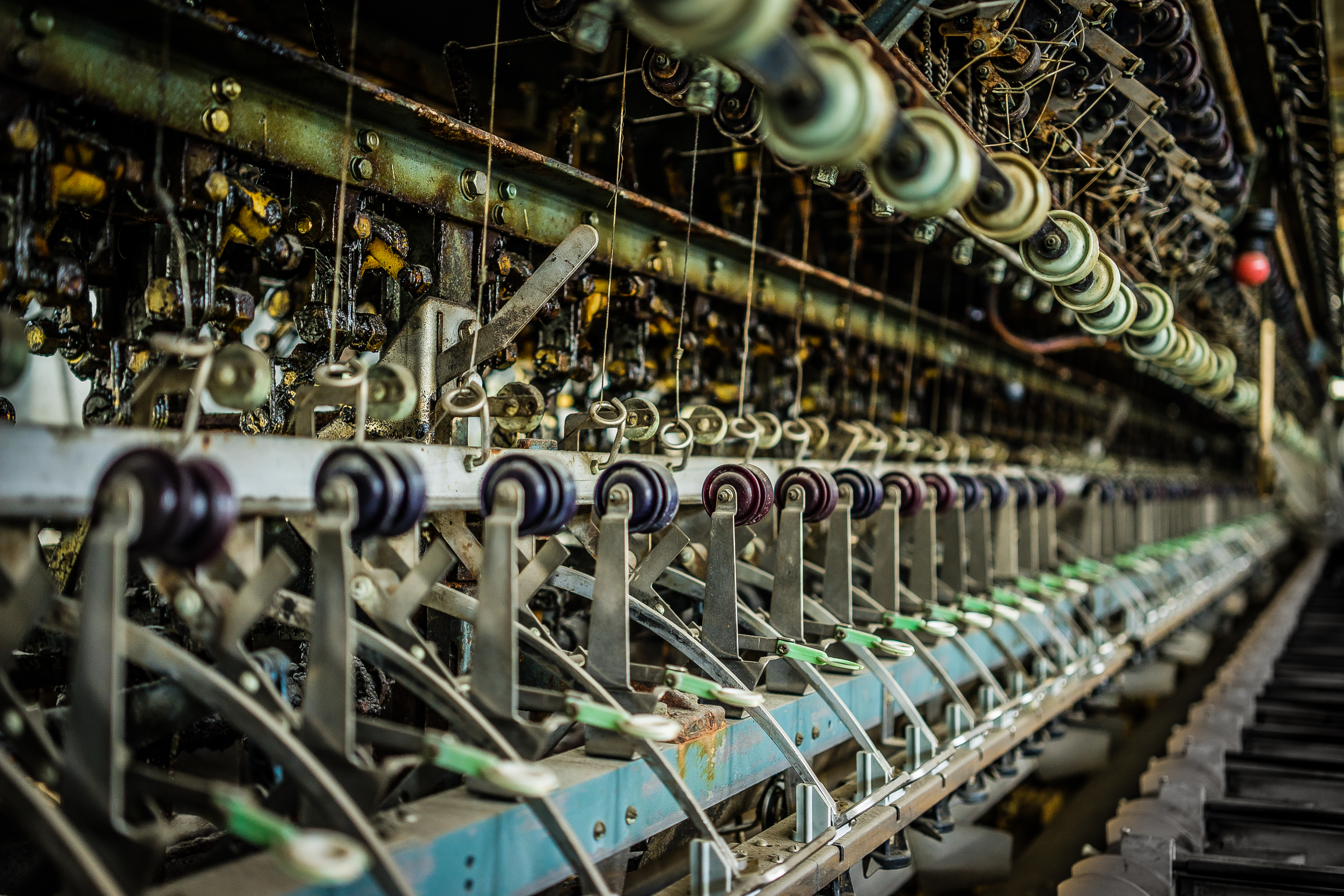 The industrial and financial backing is not an unnatural alliance. It's a partnership where both partners need each other in a win-win relationship.
The managers share a complementary vision of the development strategy. Indeed, the interest for the industrial/financial partner is to diversify and sustain its activities over time. The entry into the capital of an innovative start-up enables it to exploit, in a monopoly position, a breakthrough innovation, and in some situations to enter new markets.
The benefit for the start-up/SME is to be able to rely on a "big brother" to grow next to it.
A recent example of industrial backing is the family-owned company Moulin BTP, positioned in the Auvergne regional construction market (France), which joined Razel Bec Fayat in February 2019. Why? To be chosen for bigger projects, not accessible to SMEs.
How can Brandon Valorisation help you in your backing process?
Besides the lack of time of the company managers, the search and implementation of this kind of agreement requires the assistance of a professional advisor.
In order to initiate and lead these steps, Brandon Valorisation developed a service dedicated to start-ups and medium-sized companies whose activity requires opening their capital to a larger company based nationally or abroad.
For a specified period, we identify and approach the companies positioned in the fields of activity and countries agreed beforehand. We take part in the negotiations until an agreement is signed.
Besides a low fixed amount which varies depending on the territory of the mission, our firm claims a success fee. Thus, Brandon shares the risk with its clients.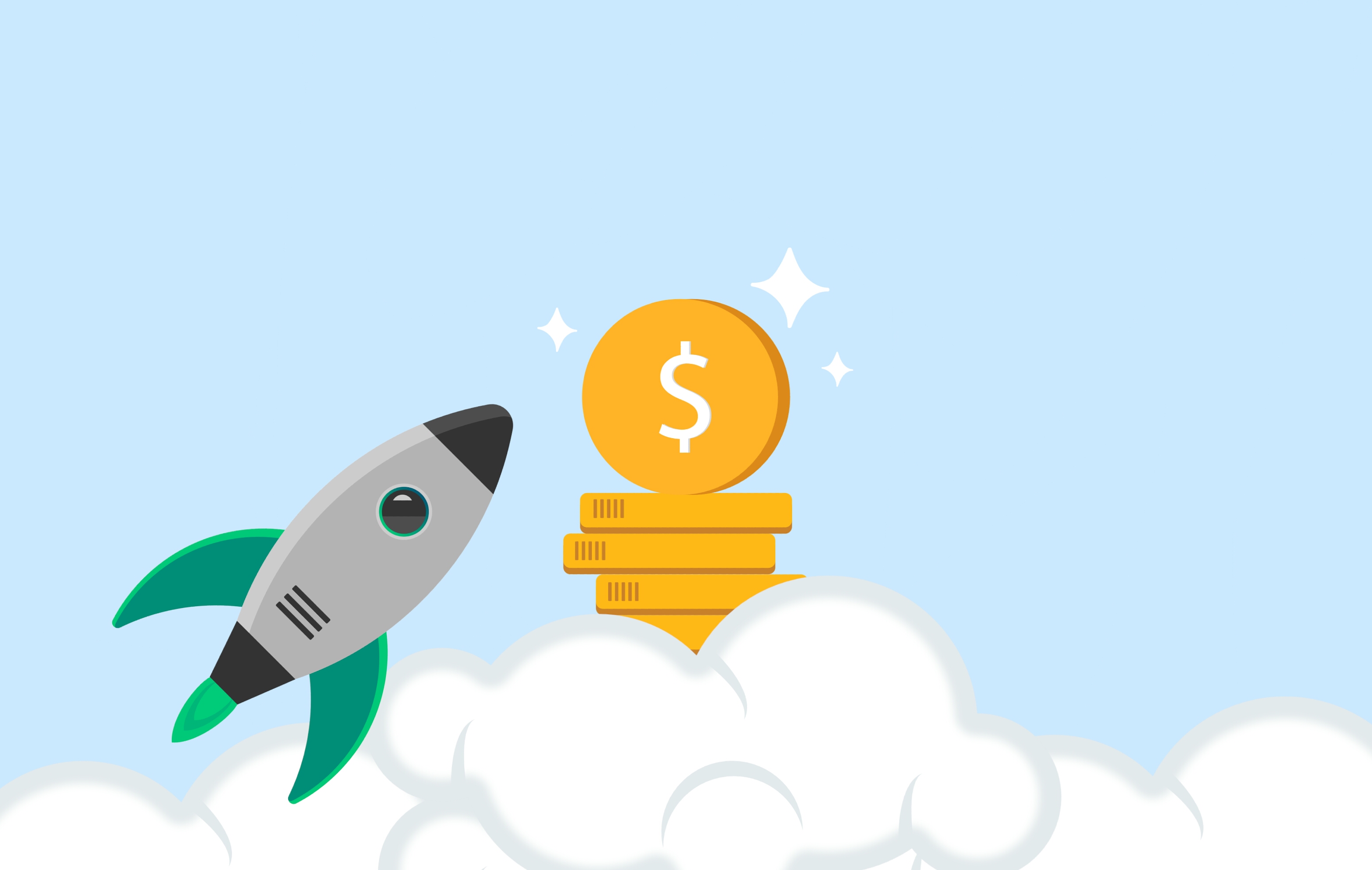 To learn more about our support for implementing industrial and financial backing, please see the dedicated page in our website.
Do you have additional questions? We will be happy to answer any of them by email or telephone. You can also access to our contact form by clicking here.
Sources: