Whether in R&D, in upgrading process to standard, in industrial property protection or market entry, innovation is in first place an investment. It should be managed with a conservative and appropriate strategy.
Beyond the differentiation of supply from the competition, a patented innovation has a major financial impact on the organization. Innovation is an intangible asset which, if valorized, increases the value of the company by including its technological capital.
It is the financial valuation of intangible assets.
In some countries, the valuation of these intangible assets rises and displaces the value of the physical assets. It is particularly the case in the United States, in Finland, in Sweden, etc.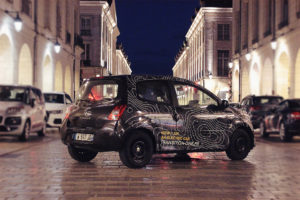 Transition-One is pursuing a strategy based on patent protection and valuation of assets in France and abroad.
If these assets are commonly taken into account in large companies, this strategy should not just be for them.
Indeed, startups and innovative SMEs can also use this facility. In most cases, these companies are very low valued because their value is based on accounting items only.
We believe that these practices are old fashioned and do not show the real value of the company because they don't take into account intangible properties it holds, such as:
its human capital,
its intellectual property,
its know-how,
its image, etc.
If these items are crucial when making an assessment of a company, a fair value measurement of a business is important for business relationships, technology transfers, the creation of joint ventures, the relationships with banks or other institutional players, but also and above all in terms of company's image.
The valuation of a company, regardless of its size, should take into account its intangible assets. It was for this purpose that we created a method, to accompany startups and SMEs in their financial valuation strategy, when preparing a fundraising, an opening of their capital or a cession.
For startups:
These young companies are set up on the basis of an innovation (sometimes patented) and they have very limited resources. Their equity is in most cases at a very low level but their financial needs are important since they have to pursue the R&D for the project, to do the corresponding tests and the upgrading to standard, and then organize the production or set up an agreement and commercialize the product.
The main potential resource they have is the fundraising, which should occur after the financial valuation of their intangible assets, notably the industrial property, its associated know-how, the human resources, etc.
For SME/SMI:
These companies of between 20 and 250 employees are innovative and they take advantage of the financial impact of the valuated innovation.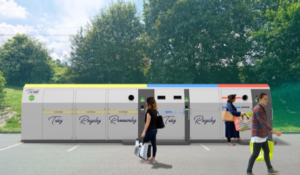 Innovation serves the ecological transition.
Indeed, a patented innovation gives these companies an exclusive position on their market, with the possibility of generating significant margins for their activity, in France and abroad. In comparison, other SMEs acting only as subcontractors depend on major industry leaders and are in a situation of strong competition.
A valuated innovation, amongst other intangible assets, gives them the possibility, if new investors contribute or in case of industrial partnership with a major player, to negotiate the terms of the agreement on the basis of an increased company value and so to avoid an excessive dilution.
Like any investment, to innovate is to accept some risk. Even if innovation increasingly becomes a necessity to maintain and develop its activity.
If the valuated innovation is a winning strategy for the company, it should be accompanied in this approach by a renowned specialized firm. Its role is to evaluate and reduce the risk for the company, helping it in its decision-making process, advising it for the valuation of its assets while saving its time.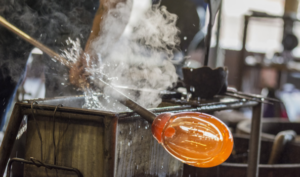 Know-how is also an asset that can be valuated