March 2019 spotlights women with the International Women's Day on 8 March, but also in France with the week of women entrepreneurship, from 4 to 15 march. At Brandon, we like and support women. That's why we publish an article on women entrepreneurs. An important subject for us, considering that our business partner, Brandon IP, is headed by a woman!
Overview of the women entrepreneurship
In 2017, only 14% of business managers are women, whereas they represent 48% of the labor force. A figure which remains particularly low, despite its constant progress.
The age range which counts the largest number of women entrepreneurs is the under 30s.
They mainly run very small companies: 15% of the business leaders with 10 to 20 employees are women, whereas they are only 7,5% to run companies of over 1 000 employees.
In Europe, the share of women starting up a new business reaches 30%.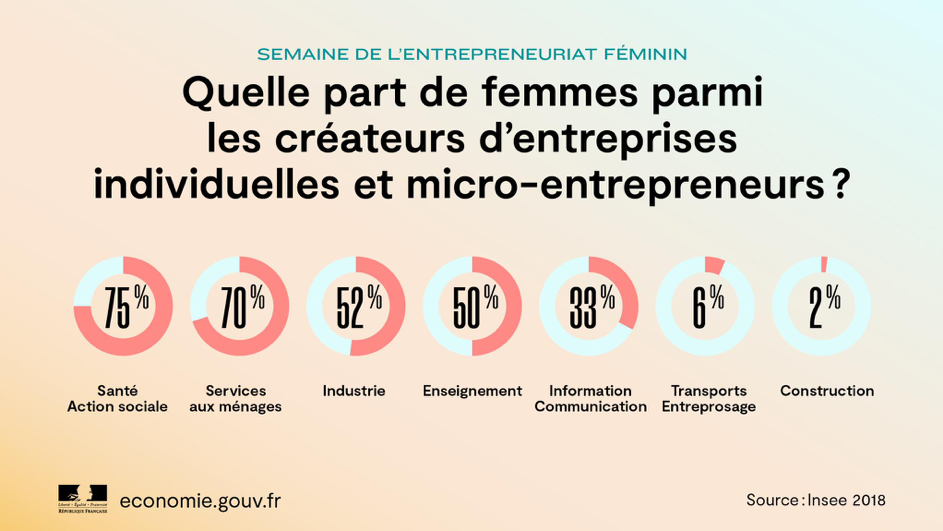 Week of Women Entrepreneurship: Share of women among the founders of individually own companies. Insee 2018.
According to Insee (The French National Institute of Statistics and Economic Studies) (see infograph), women represent 75% of founders of individually own companies in the field of healthcare and social sector. They are 70% in household services, 52% in industry and 50% in education.
Among the engines for starting up a business, we find the need for self-fulfillment and the desire of freedom and autonomy at work.
The obstacles met by women
A study led by the European Commission, Women innovators and entrepreneurship [1], spotlights three main obstacles met by women which want to innovate in entrepreneurship:
Contextual obstacles: stereotypes suffered by women in the field of science and innovation, which are perceived mainly as masculine activities.
Economical obstacles: innovation necessitates investments (R&D, purchase of new tools, etc.). Yet, women are often considered as less credible than men and banks have trouble trusting them. Some women don't want to run the risk of investing the family money. Thus, they prefer to abandon their project. According to an article by Anaxago, 44% of the women believe that their failure is due to the lack of financing.
Structural obstacles: which means the lack of network and knowledge of entrepreneurship templates.
Women entrepreneurs sometimes face sexism and discriminations. According to Caroline Ramade (50inTech), investors, who overwhelmingly are men, favor the projects led by men. Hence, over the last five years, "the nine biggest French investment funds invested only 2,6% of the funds in companies cofounded by women". In 2018, on the 614 start-ups which raised funds, only 77 were led by women, which is 20% less than in 2017, and women raised an average of 3,1 million euros, against 6 million for men.
But above all, women tend to have psychological barriers. According to a 2016 study, 35% of the interviewed women feel less experienced than men and 36% are afraid of failure. Finally, they fear not to generate enough cash, fear the unknown, and think they lack information.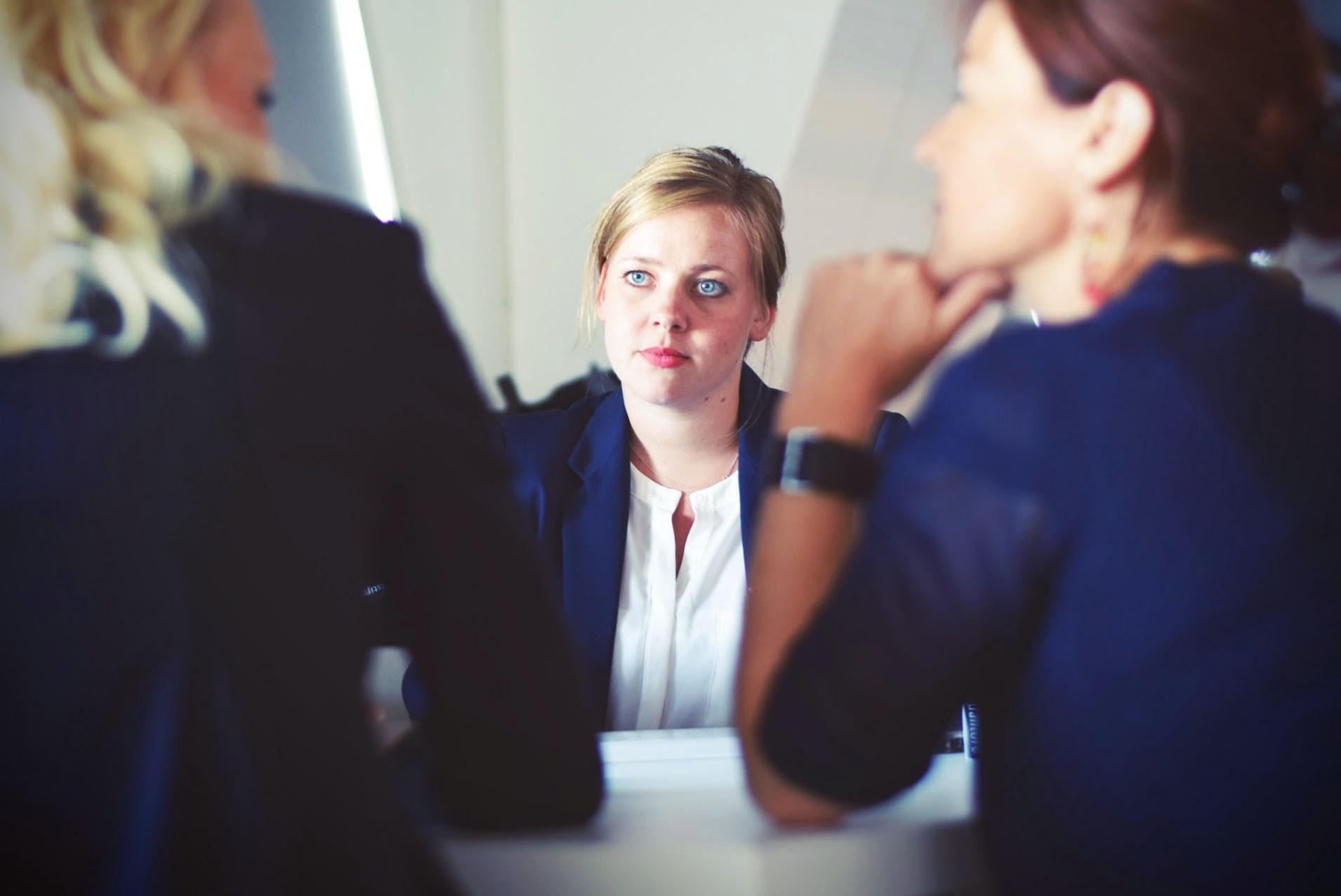 Specific supports for women entrepreneurs
Several initiatives have been launched to help women who want to create or take over a company. Here are a few examples.
French bank BNP Paribas created the national annual observatory for women entrepreneurship, with Occurrence, a survey firm. The objective is to know the needs of women entrepreneurs and to improve their support. The first observatory was published in September 2018.
The WES, European Network to promote women's entrepreneurship, was launched in 2000 with members from 31 European countries. It aims to provide information about existing support measures for women entrepreneurs and to help them developing their network.
In terms of education, ESSEC (a French top business school), launched the program « Women, Be European Board Ready! », designed to prepare women that so wish to the exercise of a mandate and to understand the issues and process of Executive Boards.
In terms of finance, the local association France Active offers a national funding arrangement, the "Garantie EGALITE femmes" (Guarantee EQUALITY women), especially for women.
We also find in Europe a network of female business angels, created by the European Parliament, as well as the European Network of Female Entrepreneurship Ambassadors (ENFEA). It gathers about 320 women entrepreneurs from 22 countries to support the creation of new companies led by women.
It also exists business incubators or support networks, like Action'elles, Willa, the incubator Les Premières or even Mampreneures for the mother business leaders.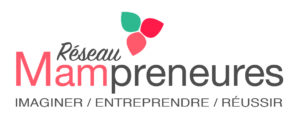 Finally, several prizes dedicated to women exist, like the EU Prize for innovative women by the European commission, which awards 100 000 euros to the first prize, or even the trophy for women entrepreneurship which aims at rewarding women who lead successful SMEs and Very Small Companies.
In conclusion
Women are still very few at the head of companies in France, and this for many reasons; including phycological barriers. However, start-ups including at least one women co-founder are 63% times more competitive than start-ups led at 100% by men. This is the proof that women are fully qualified to manage a business and meet success.
Other figures show that, among women entrepreneurs, 40% would advise other women to go for it and 4/5 trust the future (BNP Paribas Observatory 2018). Finally, 91% of them think that entrepreneurship is a positive experience.
So, ladies, what are you waiting for to launch your business?
—
The sources of this article: